News
CANSKATE PROGRAM ASSISTANT TRAINING
posted Aug 24, 2023, 11:14 AM
Are you looking to be a CanSkate Program Assistant on a CanSkate Session? Skaters that are at least 10 years of age and working at a Star B session and higher can be a Program Assistant. Program Assistants must attend the training on Friday September 8 from 6:00 pm to 9:00 pm.
New this year – There will be a $75 deposit required for the Program Assistant Jacket. This will be returned when the Jacket is returned. The fee will be charged with the online training registration.
Program Assistants are an important component to any successful CanSkate program. PA's play a vital role in helping coaches with lessons and assisting skaters. Program Assistants can receive credit towards Skate Oakville registration fees or use the hours towards school volunteer commitment for high school.
CanSkate Program Assistants are required to be available/volunteer for at least minimum 1 session per week. If interested, Program Assistants may be able to work additional sessions pending availability.
CanSkate PA training Day
Day:

Friday September 8
Time:

6:00pm-9:00pm - Dinner will be provided
Session:

Off-ice and On ice – BRING YOUR SKATES
Location:

Sixteen Mile Sports Complex
To Register:

Log into your account and register for the training.
Register Today! We need you!
LTS REGISTRATION INFORMATION
posted Aug 18, 2023, 10:32 AM
Registration for the Fall session of Learn to Skate opens on Wednesday, August 23, at 10:00 am. Registration is online only. The schedule is available on our website and is also attached. Remember all levels are taught in each session, register for whichever time and rink you want and we will group your skater according to their level.
NEW THIS YEAR!
New Age Groupings (skaters must meet the age requirements by the first class)
The ages for the 30-minute CanSkate sessions are 3-4 years old.
The ages for the 50-minute CanSkate sessions are 5-12 years old.
The ages for the TeenSkate sessions are 13-18 years old.
Introducing Stage 6
The Skate Canada Stage 6 badge has been added to our Learn to Skate program and will be required for moving into our STARSkate figure skating program.
Intro to Figure Skating
There are 3 Intro to Figure Skating sessions. These sessions are available as an additional session to skaters registered in a regular CanSkate session.
The requirements for Intro to Figure Skating are working on Stage 4 or higher. Skaters that skated in Intro to Figure Skating last year may register again regardless of their Stage level.
New procedure for skaters requiring additional assistance
Skaters requiring additional assistance can register in our regular programs.
If your skater has any behavioural, physical, emotional, or learning difficulties that require specialized accommodations, please inform the office at Skate Oakville by email at office@skateoakville.ca when you register.
Equipment Reminders
Skaters need their own skates! (We recommend Sportchek and Corbetts Source for Sports)
Skaters need a CSA-approved hockey helmet for all levels. (Ages 3-4 also need a cage for their helmet)
Skaters need to wear mitts/gloves and warm clothing that is easy to move in. New skaters will want water-resistant pants.
Skate Canada Equipment Video Link - https://youtu.be/WTQ2Yr5pdR0
See you at the rink!
ANNUAL GENERAL MEETING
posted Aug 17, 2023, 10:59 AM
To: All Members of Skate Oakville
You are invited to the Annual General Meeting of Skate Oakville, held virtually on Thursday, September 21, at 7:00 p.m. The meeting will be held via a Zoom webinar. The Zoom link will be posted on our website.
The agenda for the meeting is set out in By-law 5.5 of Skate Oakville's mandate. Agenda items include:
Election of the new Board

Presentation of the annual reports
Did you know?
Skate Oakville is a not-for-profit organization governed by a Board of Directors made up of volunteers that oversee and sets the direction for the Club. Any Club member (i.e. a parent or guardian of a skater under 18) is eligible to run for one of the Director positions. If you are interested in contributing to the vision of the Club and are interested in developing experience on a non-profit Board, please consider a nomination to the Club's Board. To complete your nomination, just submit the 2023-2024 - Board of Directors Nomination Form.docx nomination form via email to kim@skateoakville.ca by September 18.
We look forward to seeing you at the AGM online on September 21.
Skate Oakville Board of Directors
SAVE THE DATE!
posted Jul 27, 2023, 4:24 PM
We are planning a Program Assistant training session on Friday September 8th. Details to follow.
Assist the coach

with the delivery of the CANSkate program.

Assist with warm-up, group activity, cool-down, demonstrate skills, lead station rotations.
Also help with program set-up and execution (get out the teaching aids, props, name tags, awards and incentives, etc.).
CELEBRATION TIME!!
posted Jun 12, 2023, 3:48 PM
We are having this event right where most of it took place. SMSC rink #1 will be ice-free, allowing us to party on the floor. There will be food, face painting, a magician, and a DJ for some dancing.
To help us celebrate, we will welcome special guests, World Pairs Champions Riku Miura and Ryuichi Kihara.
Tickets are limited, so get yours today.
Joni McPhail, ChPC
Executive Director
SAVE THE DATE - JUNE 21ST & 22ND
posted May 26, 2023, 2:28 PM
Skaters of Different levels
On Ice Coaches:
Bruno Marcotte
Ravi Walia
Julie Marcotte
And more
On Ice Sessions:
Jumps
Spins
Technique
Edges & Turns
Skating Skills
Perfromance
Off Ice classes:
Fitness
Stretching
Nutrition
Registration and more information coming soon!
More info and registration info coming soon!
SUMMER 2023 REGISTRATION
posted May 18, 2023, 1:33 PM
Summer 2023 Registration is opening on Wed May 24 at 10:00. The schedule is posted on the front page of our website.
2023 SHOWCASE TICKETS!
posted Mar 23, 2023, 3:04 PM
Tickets are pre ordered online and will be available for pick-up starting Monday, March 27th at SMSC during rehearsals. To purchase tickets, log in to your account and go to Products and subscriptions:
TARA DOWDLES
posted Mar 10, 2023, 1:09 PM
Skate Oakville is pleased to announce that Tara Dowdles will be joining our staff as Program and Events Manager. Tara joins our staff with a wealth of experience in the figure skating world and we know she will be an asset to our team. Please join us in welcoming Tara to Skate Oakville.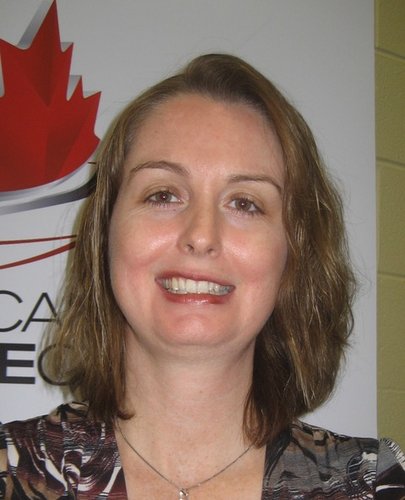 2023 SPRING REGISTRATION
posted Mar 1, 2023, 11:03 AM
2023 Spring Registration opens for:
STARSkate and Comp - Tuesday, February 28, at 10:00 am
Learn-to-Skate (CanSkate) Tuesday, March 7, at 10:00 am
Shinny Sessions - Tuesday, March 14, at 10:00 am
Program Assistants - Tuesday, March 14, at 10:00 am

Some things to note:
We've made improvements to our website to allow for smoother registration. Please make sure you can sign into your accounts before registration time. Some previously made bookmarks and links may not work anymore.
We've activated the feature that allows you to withdraw from programs yourself from your invoice if you want to make changes. The self-withdraw feature will only provide credits, not refunds.
2023 SHOWCASE
posted Feb 23, 2023, 6:48 PM
Showcase 2023 - "REBOUND"
SHOW INFORMATION
We are excited to announce this year's showcase "Rebound". It's been a long time since we've all been able to gather and watch our skaters perform in a showcase, and we are celebrating our return by sharing with you some of the things we've been doing since the last time we were together. Our show will look at where we were, and the journey we took to get here. It's a celebration of how far we've come to get to where we are now.
Who can sign up?
Anyone who has registered in one of Skate Oakville's programs during the Winter 2023 season is eligible to participate in the showcase.
Where do I register?
You can register online at skateoakville.ca
Start: February 17, 2023, at 10:00 am.
Deadline: February 24, 2023
What is the cost?
CanSkate: $20.00
STARSkate and Comp (including pairs & dance): $40.00 first number, $20.00 for second number
Registration and ticket sales cover practice ice costs, coaching (choreography), sound equipment, staging
- we are keeping this year's Showcase light, with simple easy costumes, Skaters may be required to provide their own tights/socks, make up and on occasion shirt/leggings to complete a costume.
Where and when will the show be held?
The Showcase will be held at River Oaks - Rink B at 2400 Sixth Line, Oakville
There will be 2 shows in total - both on Saturday, April 1st, 2023. Exact showtime will be confirmed soon.
When are rehearsals?
Practices: March 27-31, 2023. Practices will be scheduled in the evenings. There may be some practices scheduled Mar 20 – 24 only if required. Detailed schedule will be available after close of registration.
Final Rehearsal: Friday, March 31, 2023 (mandatory attendance)
Where are tickets sold?
Ticket information will be available soon.
Volunteers
Yes - we appreciate all the help we can take. We'll post the request for volunteers soon.
WE LOOK FORWARD TO SEEING ALL OF OUR SKATERS IN THIS YEAR'S SHOW!